Attract the audience you need. Your blog can have a tremendous impact on your organization by attracting traffic to your site, building your social media audience, and making an impression on prospects and clients. Below are some strategies that can drive qualified traffic to your blog and boost your readership.
1. Blog Often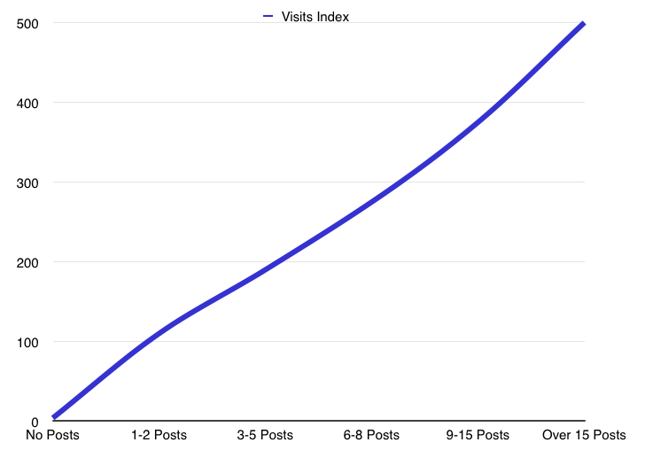 The more often you update your blog, the more traffic it will get. Search engines give higher priority to websites with fresh content, so you should update your blog at least twice a week.

2. SEO
One of the easiest ways to generate more traffic to your website is to ensure that every post on your blog has a keyword strategy. Always use one long-tail keyword, or phrase, that is specific to what your organization offers, so that people searching for those keywords can find your post. Those people are your qualified traffic, and they're the visitors you're looking for. Long-tail keywords are the core of your SEO—they're easier to rank for and help you climb higher on search engine results pages.


3. Social Media
Your social networks can become some of the top traffic sources for your website. Share each blog post across your social media networks, including Twitter, Facebook, LinkedIn, and Google+. In addition to your organization's network, your team should share posts on their personal profiles. You can also Tweet your past content that is still relevant and timely.
4. Titles
Incorporate your long-tail keyword into the title of your post. This helps with your on-page SEO, and allows search engines to offer up your page in organic search. The titles of your blog posts also help with click-through rates and will determine if potential readers visit your site to read more.
5. Visuals
Blog posts with visuals such as photos, videos, and infographics boost readership. For photos and infographics, always include your long-tail keywords in the Alt image tag of the photo, as this is a search engine optimization best practice. Google owns YouTube, so consider adding YouTube videos for SEO purposes as well.
6. Social Sharing Buttons
Persuading your website visitors to share your content is crucial. To make it easy for your readers to spread the word, make sure to include social sharing buttons for Twitter, Facebook, LinkedIn, and the other social networks at the top and bottom of your blog posts.