Inbound campaigns should be created on a recurring basis. Decide whether you would like to build monthly, bi-monthly or quarterly campaigns. Start by naming your campaign, then complete the following steps for each campaign you create:
Start With Your Offer
Creating a content offer and the supporting pages to help deliver your offer is the first step to a successful campaign.
Content Offer
Create a content offer that one of your personas would find valuable and helpful. Providing this content is one of the best ways to generate new contacts and be seen as a resource.
Action Items:
Pick an offer from your content audit to repurpose, or create a new resource from your content map
Build Your Conversion Path
The topic you choose for your content offer will be the topic that runs through all the other assets for this campaign.
Landing Page
Landing pages are command central for your campaigns. They are most effective when integrated with all your marketing channels for promotion. Landing pages are designed to generate leads—visitors will provide their contact information in exchange for valuable content or offers.
Action Items:
Create a landing page for your offer

Include a form on your landing page
Thank-you Page
A thank-you page is what a contact sees after completing a form on a landing page. This is where you provide next steps and a link to the promised content offer.
Action Items:
Create a thank-you page to deliver your offer and provide a next step for your new contact
Call-to-Action
A call-to-action is what someone clicks on to get to a landing page. This promotes the offer. A call-to-action button should be added to relevant blog posts and website pages.
Action Items:
Create a call-to-action button to direct visitors to your landing page

Add this call-to-action to your website and relevant blog articles
Promote Your Offer
Now that you have your offer and landing page built, here's how you can get some traffic to it.
Email
In the context of a campaign, email is a great way to promote your content offers to existing contacts who would be interested. Create emails that are targeted toward your buyer personas and that include your new offer or content.
Action Items:
Create an email to promote your offer

Include a call-to-action button
Send this to a list of contacts that would be interested in this content offer
Social Media
Promote your offer on social media by sharing your landing page and blog posts on your social media channels. Social channels provide an excellent opportunity to help bring fresh, qualified traffic to your website. The impact of your blog posts and landing pages on search engine traffic will be severely impeded if links to those articles are not shared on social media.
Action Items:
Share a link to your landing page and blog posts with your social followers

Schedule any additional posts to help promote your content offer
Keywords
Identify long-tail keyword phrases your personas would search for related to your content offer. Base the blog content you create for your campaign around these keywords.
Action Items:
Start tracking your keywords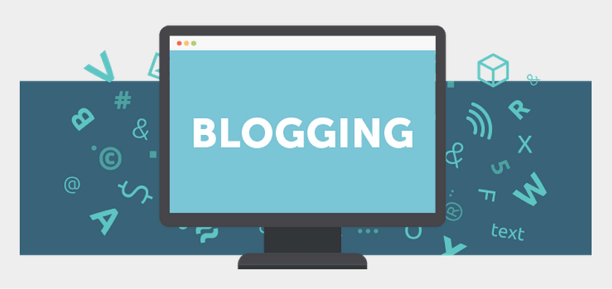 Blogging
Write weekly blog articles that are relevant to your content offer. Blogging will attract people organically to your website, so that they can find the call-to-action button for your content offer. Each of your blog posts should contain one long-tail keyword. Long-tail keywords are the phrases that your buyer personas are searching for.
Action Items:
Write a blog post focusing on a keyword you've selected for your campaign

Include the call-to-action button for your content offer at the bottom of the post
Analyze Your Campaign
Analytics and Reporting
Once your campaign is live, use analytics to track your progress—see what's working and where there's room for improvement.
Action Items:
Look at traffic and conversions to see how your campaign is performing

Review your traffic sources to see how this campaign has helped you move closer to your overall marketing goals